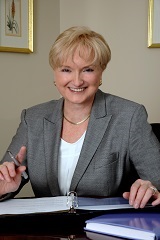 What People Are Saying About You and Your 401(k)
Excellent Practical Ideas
"Americans must take control of their financial futures using tools like 401(k) plans. You and Your 401(k) offers excellent practical ideas about how to max­imize the benefits of saving and investing through 401(k)."
David L. Wray, President, Profit Sharing 401(k) Council of America
A Necessity for all Working Americans
"Knowing how to invest is no longer a luxury in America. It has become a necessity for all working Americans who hope to enjoy their golden years. Julie Jason has cleverly brought to life the investment process."
J. Carter Beese, Jr., Vice Chairman, Alex. Brown International and former Commissioner of the SEC
Excellent Reading
"This book is excellent reading. It is one of the best compilations of every aspect of 401(k)s. It is what the plan participant needs to know!"
Michael S. Caccesse, Senior Vice President, General Counsel & Secretary, Association for Investment Management and Research
Clear, Complete, Essential Advice
"Whether you're investing in a 401(k) plan for the first time or looking for ways to make your existing retirement investments work harder, You and Your 401(k) offers clear, complete, and essential advice. Required reading for people who want their post-retirement years to be comfort­able ones."
Catherine Cavender, Executive Editor, McCall's
Confident and Sound Decisions
"This is the most complete and in-depth book about 401(k) plans. The many examples and worksheets throughout the book will help investors to make confident and sound decisions regarding their 401(k) participa­tion and asset allocation to maximize the chances for a successful retirement."
Carl G. Gargula, JD, Managing Director and General Counsel, Ibbotson Associates
Valuable Resource
"An extremely valuable resource for people like me who are benefits practitioners, as well as for participants and would-be participants."
Norwood Morrison, Benefits Manager, Framatome Technologies
Easy to Understand
"You and Your 401(k) provides the reader with a very thorough vet concise and easy-to-understand overview of 401(k)s. This book is not boring and is guaranteed to make you think. I feel comfortable recom­mending Julie Jason's book to new 401(k) participants and administra­tors as well as seasoned veterans in the retirement planning field."
R. Bruce Musselman, Benefits Manager, Hatfield Quality Meats, Inc.
Very Thorough
"Very thorough. For someone with a basic knowledge level of their 401(k) plan, this book can take them to the next level of being a more sophisticated retirement investor and planner."
Paul Yakoboski, Research Associate, Employee Benefits Research Institute