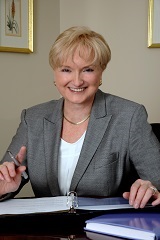 Julie Jason's Books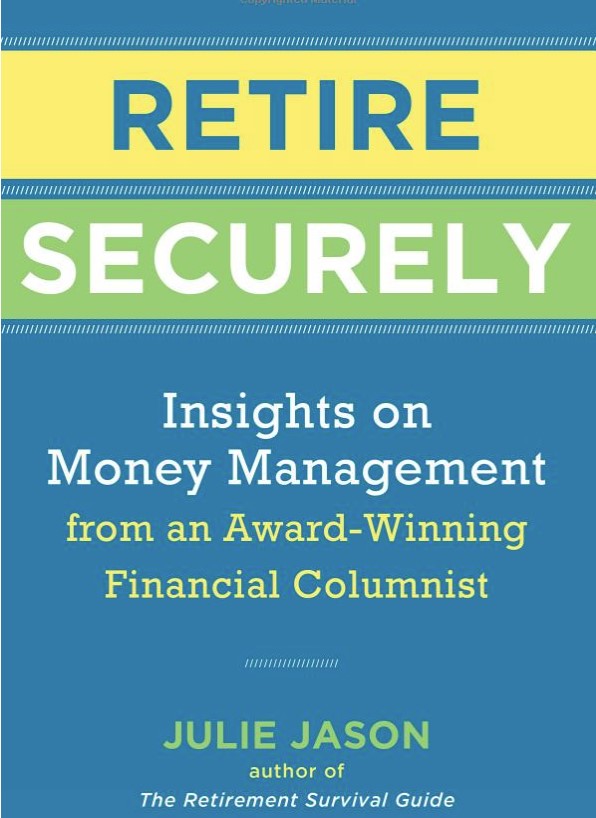 Retire Securely: Insights on Money Management from an Award-Winning Financial Columnist (Sterling April 3, 2018)
Are you curious about:
How history can make you a better investor?
Who came up with 4% as a "safe" withdrawal rate in retirement and does it apply to you?
How to contribute to a 401(k) without lowering your take-home pay?
How to influence your kids to become charitably minded?
How to simplify your search for the best (for you) financial professionals?
How to pay for Harvard at less than the cost of a state college (assuming you can get in)?
Explore these and other important financial issues through the lens of a financial industry insider and award-winning columnist, Julie Jason, whose short insights are carefully crafted to focus on one subject at a time.
The Retirement Survival Guide: How to Make Smart Financial Decisions in Good Times and Bad (Sterling 2017, update to the 2009 AARP Retirement Survival Guide)
Julie Jason's award-winning, the Retirement Survival Guide (Revised), takes readers through a step-by-step analysis of how they can prepare for and achieve a long and financially secure retirement. Whatever your level of experience or financial circumstance, this book will help put you on the path to financial security, by empowering you to focus on your own situation and find ways to improve your circumstances. Julie has assembled an entire tool kit of self-assessments, tables, checklists, and essential questions.
Booklist Top Ten Business Books (American Library Association)
EIFLE Award
International Book Award
National Best Books Award
Axiom Business Book Award (Gold)
Excellence in Financial Journalism Award / New York State Society of CPAs for her AAII Journal article based on the book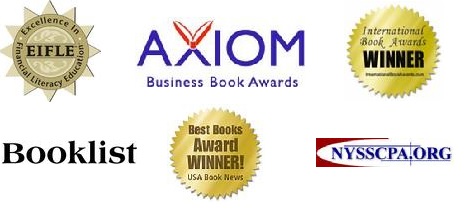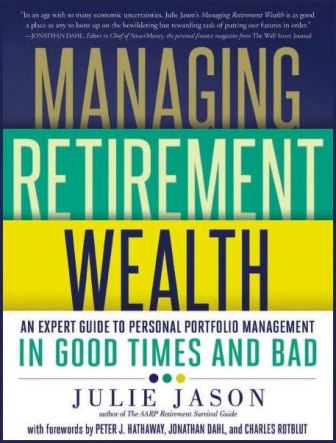 Managing Retirement Wealth: An Expert Guide to Personal Portfolio Management in Good Times and Bad (Sterling 2016/2011)
Managing Retirement Wealth, is Julie Jason's award-winning sequel to The Retirement Survival Guide.
A real concern for investors approaching retirement is losing assets in volatile or down market periods and as a result, having to either work longer or reduce lifestyles. This book helps individuals understand how to deal with the uncertainty of the markets so that they can anticipate, not react to market-moving events. Whether you're a novice or an experienced investor, you'll find resources, insights, and strategies to make effective decisions upon which a sound financial future can be based.
This highly acclaimed book helps individuals graduate from having a collection of stocks, bonds, and accounts, to a big-picture portfolio approach to managing their retirement savings.
EIFLE Award
Axiom Business Book Award (Silver)
International Book Award
USA Best Books Award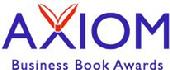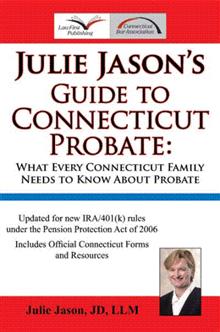 Julie Jason's Guide to Connecticut Probate: What Every Connecticut Family Needs to Know About Probate
Connecticut residents will want to address how to coordinate their financial and estate plans, the topic addressed in Julie Jason's Guide to Connecticut Probate.
Should you try to avoid probate?
Coordinating financial and estate plans
Will your will cause a lawsuit?
Executor's fees
Conflicts of interest
For both lawyers and laymen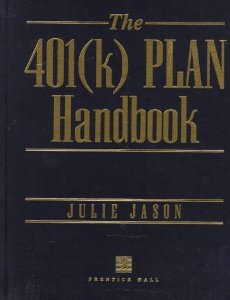 The 401(k) Plan Handbook
Provides practical guidance for sponsors of 401(k) plans on setting up and managing their 401(k) plan. Focuses on issues and alternative design, investment, administration, and compliance.
For sponsors
Setting up a 401(k)
Managing a 401(k)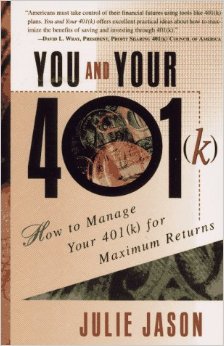 You and Your 401(k)
Explaining all the basics of the 401(k) as an investment alternative financial tool.
Your 401(k) is an investment
Choices are yours to make
Monitoring results