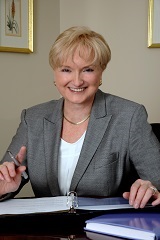 Information from Julie for Column Readers
From time to time, I'll post items here that you, as a reader of my column, may find of interest.
CFRA Sector Watch March 12, 2018
The following tables are provided by Sam Stovall, Chief Investment Strategist, CFRA (www.cfraresearch.com).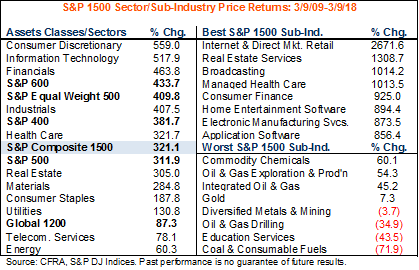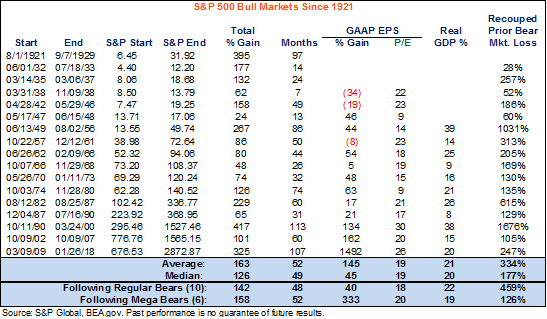 FDIC coverage examples
I promised readers of my March 2, 2018 column a few more examples of FDIC coverage. Remember that the FDIC coverage limit is $250,000, however, ownership of the account has to be considered. To figure out your coverage situation, use the FDIC's online tool at https://www5.fdic.gov/edie/. But, before you do that, check to see if your bank is insured at https://research.fdic.gov/bankfind/.  
Click here to see another example scenario
Form 5329 Part IX
In my column of February 22, 2018, I offered readers a sample of Form 5329 filled out correctly based upon the example given in the column. The PDF has been prepared for informational purposes only, and is not intended to provide, and should not be relied on for tax advice. We recommend you consult your own tax advisor before filing your tax return. Click here for Form 5329 Part IX
College Scorecard
In my column of June 19, 2014, I offered readers an excel spreadsheet that I downloaded from the US Department of Education. The spreadsheet contains a list of colleges and what students actually pay to matriculate.
You can request the US Department of Education spreadsheet by emailing readers@juliejason.com.